After my succesful Redefined Tangerine iBook Mod i reached out for a totally insanely opaque snowwhite version. The Bottomcase, Topcase, Battery door and Optical drive Bezel were coated with white spray paint from within.
The Logicboard from a 366Mhz Firewire Indigo iBook were transfered, likewise the Display Bezel and Upper Case with keyboard. The small Apple Logo and colored Clicker have been reverted..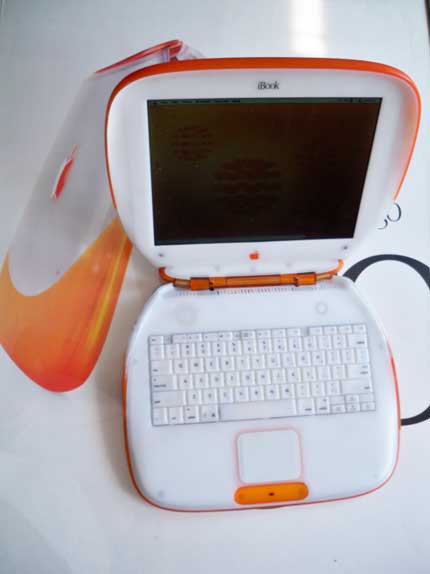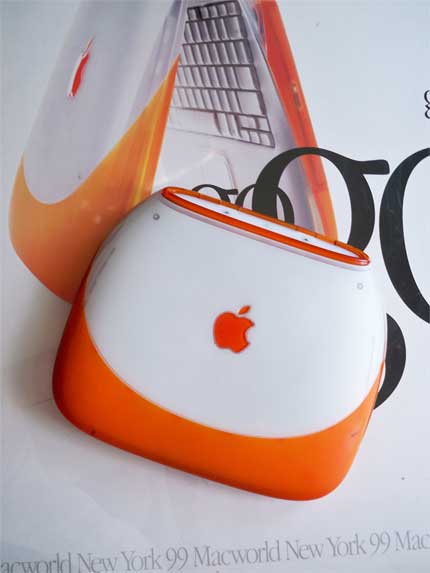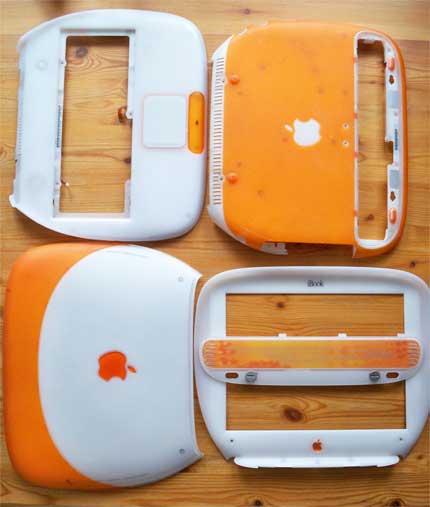 Transferring the Clicker was more complicated. You have to carefully remove the metal shield from within and then annul the Clicker which is held by 4 round pegs.