Apple has discontinued the hardware support for the Clamshell iBook series. This means that original spare parts are no longer manufactured. Apple service partners will be not able to get a new logicboard if it is defective.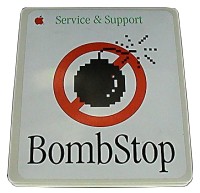 So Clamshell owners have to look for second-hand parts.

According to company policy, Apple is labels equipment, whose production has been discontinued for 5 years ore more as >> vintage << after 7 years >> obsolete <<.