iBook modification project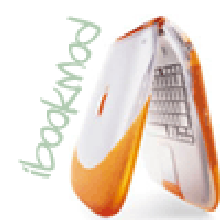 The major drawback of the Clamshell iBook is the limitation of the 800x600 screen specially in OSX, which was build for larger screens. On the iBook modification project page you can find instructions how to connect a 1024x768 screen to your Clamshell. There are still some limitations concerning DVD playback.
The discussion started at macnnforums in december 2006, but now the thread was closed because the project moved.