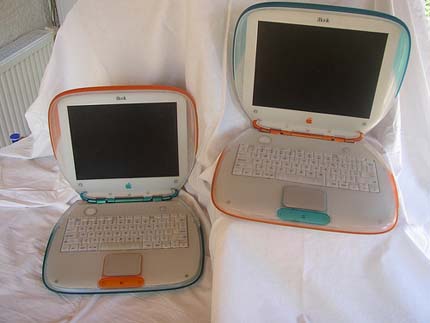 Since most components of the Clamshell iBook series are compatible, it is possible to compose a multicolored iBook - the screen from a Blueberry the trackpad from a Tangerine, the DVD drive from a Keylime, keyboard from a Graphite and the bottom case from an Indigo .
I put some photos into my Flickr account.

If you want to place a 366MHZ and 466MHZ (second edition) logicboard in a blueberry or tangerine bottom case you have to drill a hole for the firewire port if you want to make use of it.
If you don't want to harm the case, let the firewire port remain covered.