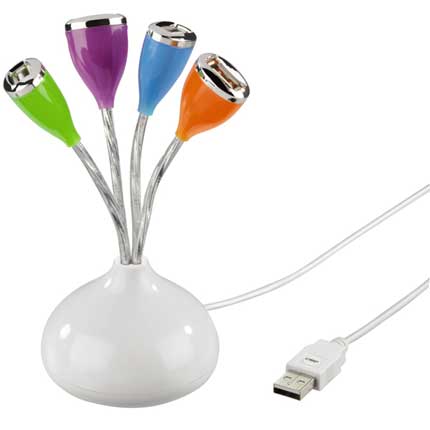 The German producer of Computer accessories Hama lauchned a iBook / iMac like USB Hub "Flower" in January 2013 . The four flowers with a corresponding USB port came in Blueberry, Keylime, Tangerine und Grape.
When you connect the USB Hub to the iBook, a red LED light which is placed on the bottom lights up the translucent cable connections in red.
In Fall 2012 Hama launched USB mice, speakers and headphones in fruity colors. The "Dispersion" series comes in Tangerine, Indigo, Keylime and Strawberry.