Clamshell on the front page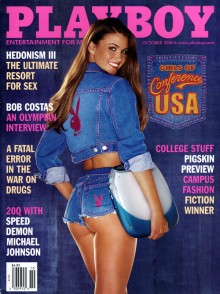 The Clamshell iBook showed up on several front pages such as Playboy right after the Apple Expo in Paris on the 13. of September 2000 where Steve Jobs revealed the Second Edition iBooks . The Apple Logo was hidden by the forearm (maybe to avoid a lawsuit) of Playmate Lauren Michell Hill who was dressed up in Jeans - convenient to the color of the indigo iBook.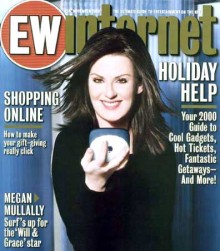 Another example was the November 2000 Internet Edition of Entertainment weekly . "Will and Grace" performer Megan Mullally held a scaled down Clamshell iBook like a mirror - a tribute to the asserted resemblence with a cosmetic case.