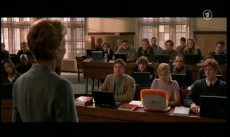 Nowadays younger people will see the Clamshell iBook for the first time in movies or TV-series which were produced from 1999-2001. They are mostly in the hands of young women, e.G. Reese Witherspoon in "Legally Blonde" (2000) or Leelee Sobieski in "The Glass House" (2001).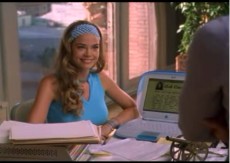 One male exception was Charlie Sheen in the comedy "Good Advice" (2001), but he only borrowed his Blueberry iBook from his film partner of Denise Richards.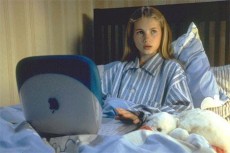 In a modern "Heidi" remake (2001) of the Swiss director Markus Imboden Heidi communicated wireless from the alp with her friends.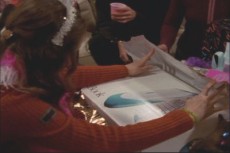 In the TV series "Gilmore Girls" the daughter Rory got an iBook as a birthday present. Also in the cult series "Sex and the City" the Clamshell iBook was to be seen in addition to a number of PowerBooks, again mostly in the possession of the main female actresses.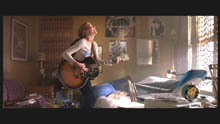 In the film "Coyote Ugly" by director David McNally (2000) Piper Perabo successfully composed her first smash hit with a little help from her blue clamshell iBook.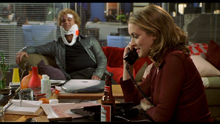 Only a second: In "Mr.Deeds" by Stephen Brill (2002) Winona Rider plays the journalist Babe Bennett. She uses uses an iBook graphite in her office.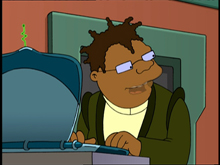 In Futurama by Matt Groenig, Folge: "The problem with popplers" (Season 2, Disc 3) Hermes uses a Notebook, that looks like a Clamshell iBook.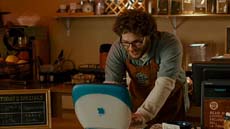 A Blueberry iBook, that needs a slap in order to boot play a minor roll in "Zack and Miri make a Porno" (2008) with Elizabeth Banks and Seth Rogen.