This article deals with the contents of the accessories box. Depending on the iBook Revision and country where the Clamshell was sold, some parts are included or not.
When you open the box all items are well-regulated. Let me introduce the hardware and paperwork included, the software will be reviewed in part 4 of the series.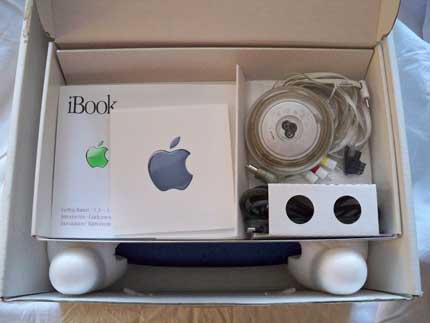 First of all you will notice the beautiful designed power adapter, the YoYo, with a power cord which is aligned to your country.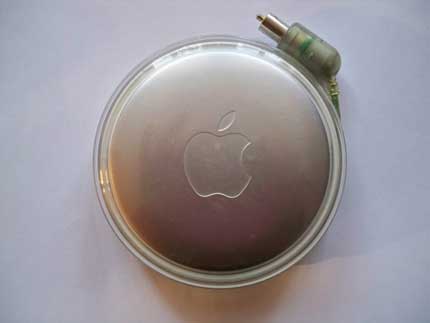 You will find also a modem cable in the purchased parts package. In some countries an extra adapter is supplied.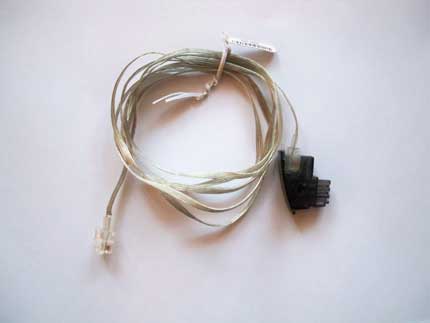 The firewire Clamshell iBooks which were introduced in September 2000 have a video out port which needs a corresponding cable to hook up a TV.
This AV cable was also included.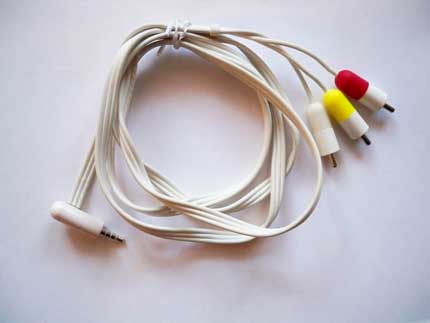 Each box contains a multi-language user's guide. The non-firewire iBooks had a guide with a red cover.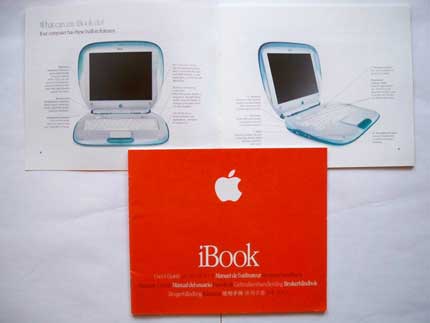 The firewire iBooks had a slightly different guide with a new cover design.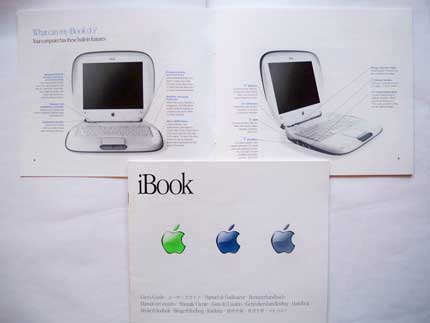 An additional Getting started guide shows the setting-up-operation in four steps.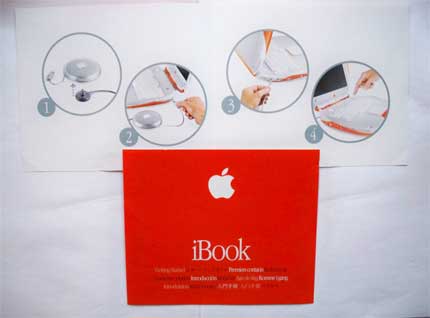 This one was also available in new design.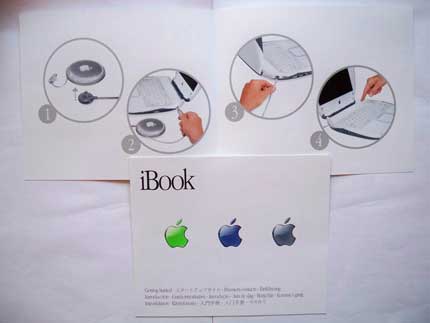 The paperwork included the software license, warranty information, service information and a product registration card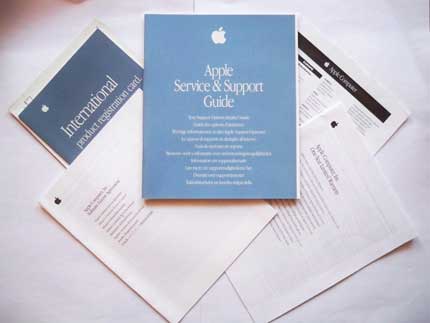 You will find a fact sheet concerning the optional AppleCare service plan and of course two apple stickers.