Microsoft ad for Clamshell iBook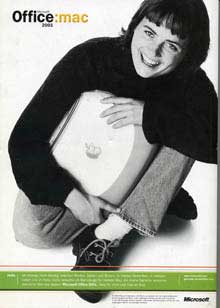 ... no, actually for Microsoft Office 2001 - but you won't notice it while turning the pages. The new MS Office version for the Mac was published almost at the same time when the last iBook firewire revisions with 366Mhz and 466mhz were presented at the Macworld Expo in Paris.


The strategy to put a different product optically in the foreground in order to win over sympathy to his own is already very innovative.