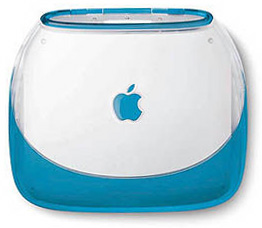 Anyone who ordered the new iBook from the Apple Store in late summer 1999 had to pay the equivalent of 1,917 euros for it, about twice as much as for a MacBook today or as much as for a MacBook pro. This shows how much the hardware costs for notebooks have fallen in the last 20 years.
If one assumes that the iBooks in the original configuration in good condition bring in more than 200 euros when sold on Ebay, this results in an estimated loss in value of a few euros a month since 1999.
The used prices of the clamshell iBook have even been rising slightly for a few months, so that one can speak of a reversal of the trend: Anyone who has recently purchased a clamshell iBook is currently making some profit - at least theoretically - due to the cult status of the model series.
.